Chamber volume 1m3 and active sample surface approx. 1m2. More powerful than ever, the TC 100 Series gives users the opportunity to perform product development and verification with just a few button presses. The location of the test plane gives the user an ergonomic working position when checking test objects.
The user interface has taken a big step forward, Industry 4.0 with 12" touchscreen, which gives you as a user direct control over both incoming media as well as climate control.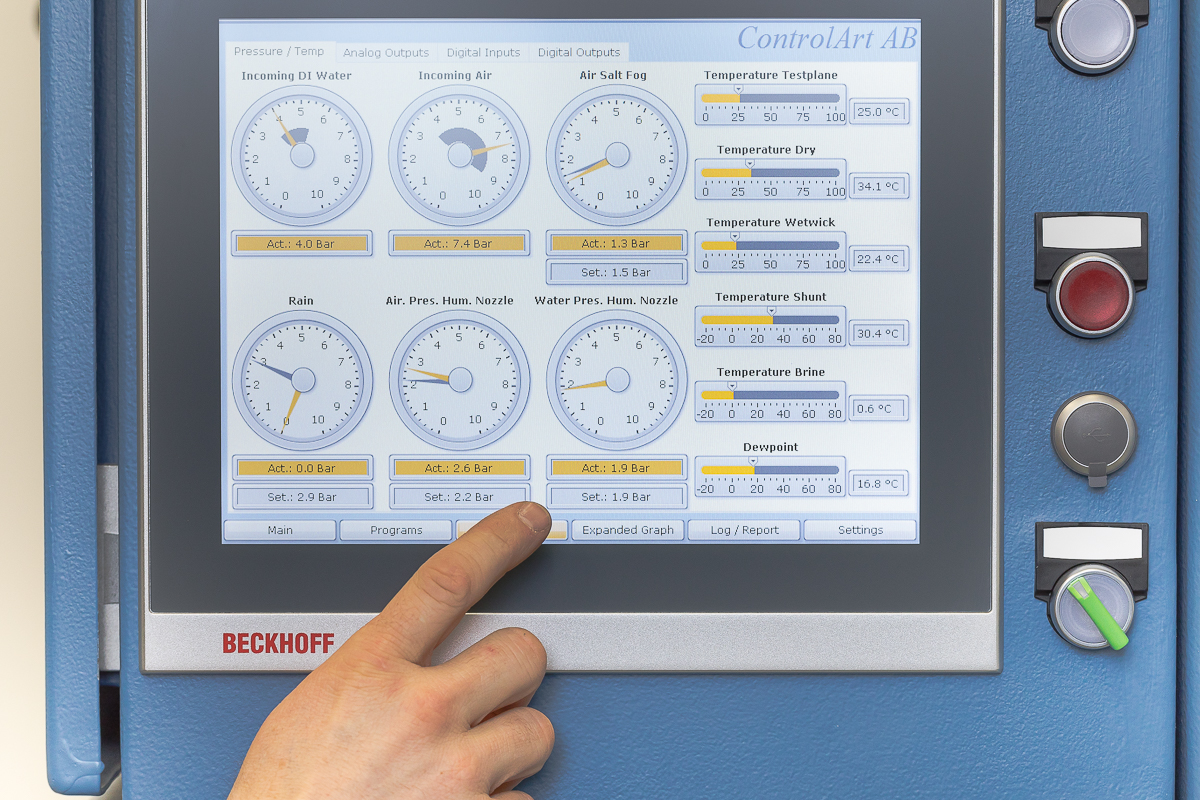 The test equipment is first and foremost developed to meet the need for cyclic testing
atmospheric corrosion with good control accuracy. For normal test conditions above room temperature
is a regulatory accuracy better, for the relative humidity ± 3% RH and for the temperature accuracy ± 0.8 ° C,
in sections with constant conditions.
Unlimited pre-programmed tests can be stored in the built-in controller.
The test cycles are prepared in a standard PC and transmitted to the controller via Ethernet connection.
The test equipment logs driving data and status in a built-in database. The need for an external computer is optional.
With the attached logger software on a computer with an Ethernet connection to the equipment, it is possible to see current driving data and to store data.
The maintenance needs of the test equipment are very low.
The climate and drying conditions are uniquely uniform over the entire test area of 1 m2.